Plus Size Festival Outfits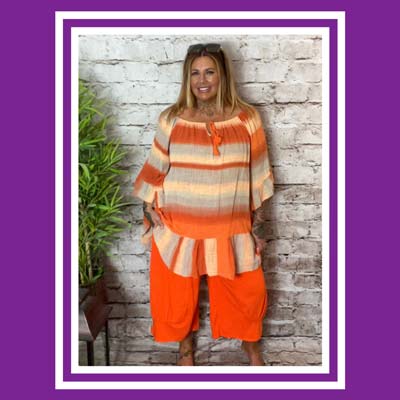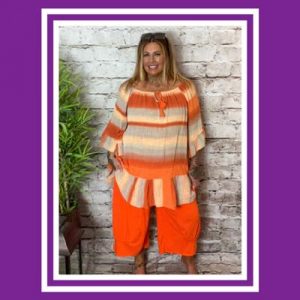 Turn heads and take centre stage
Festival season is in full swing, and although you can NEVER guarantee the great British weather will go to plan, you CAN ensure that your outfit is ready to rock!
Ready to party the day and night away
A great plus size festival outfit needs to tick many boxes. As you walk from field to beer-tent and from Portaloo back to the dancing zone, you want to feel confident that you've chosen an outfit that is comfortable, dependable and that matches your flower crown!
Feel good festival vibes
We've put together our top picks of LJ's mood-boosting, free flowing styles so all you need to think about is what colour glitter face paint to go for.
Jumpsuits
A great option for day to night events will always be a jumpsuit. They're comfortable, stylish and give plenty of scope for dancing. Our Donna Dreamcatcher would be at the top of our list for a festival – featuring a shimmering foil design that will sparkle in the sun. Now hold my beer whilst I find a spot of grass for us to chill on!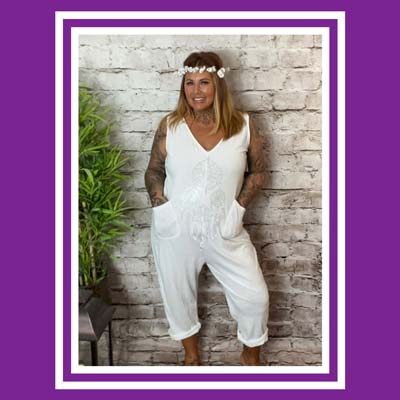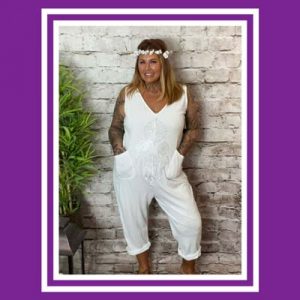 Summer Dress
Sunny dress + cowboy boots = classic festival styles
You'll be hard pressed to find a festival where this look isn't in action. It's a winning combination that works year after year. Choose what makes you happy, but we'd recommend the Rain Dance, The Maya Bay, the Indie or the Ocean Club for this. All are flexible, free-flowing and great for dancing. Their feel-good colour options also mean you'll fit right in with the crowd.
Worried about a little chill as the day turns to evening? Our Barcelona bolero will scrunch up nicely in your bag and can be pulled out in an instant to take off the cool of the night air.
Short & Top Combo
Being at a festival is all about having a good time and if you're most comfortable in a shorts and tee kinda combo then roll with that for your festival look.
By choosing a pair of magic shorts,  pedal pushers or our Candy Culottes, you can be sure that wherever you sit, stand or lay you can do it in comfort. There'll be no zips pressing into your skin or feeling the need to undo a button because the combination of burger and cider have left you feeling a tad uncomfortable. No, there's no worry of that with the magic shorts because they will move with you. Their elasticated waistband and magic stretch mean you can continue to smile whilst your friends in regular shorts might feel like throwing theirs in the bin!
We'd then choose a top with a cute boho vibe to match – our choice would be the sweetpea, the Sakari, the 'Peace & Love' or a tie-dye 'Enchanted'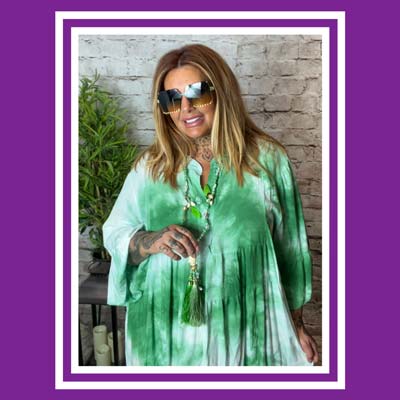 Accessories
Once you've put together the basis of your outfit, you then want to go FULL OUT with the accessories. Remember most of the time there are NO RULES when it comes to festival fashion. It's all about enjoyment and feeling free in your own skin, so whether you think it's a little bit crazy or a little too razzle-dazzle, who cares? If you like it then rock it!
If you're looking for extras to jazz up your look we'd add
A pair of LJ's sunglasses (keeps out the sun AND hides-tired eyes the following morning)
Jewellery – an ear cuff and one of our buddha necklaces would work really well
AND lastly with all this effort going into our outfit we'd be sure to complete whatever look with the LJ's Glow – a natural looking tan that will give you that Sunkissed look to compliment your summer festival outfit.
Subscribe to blog