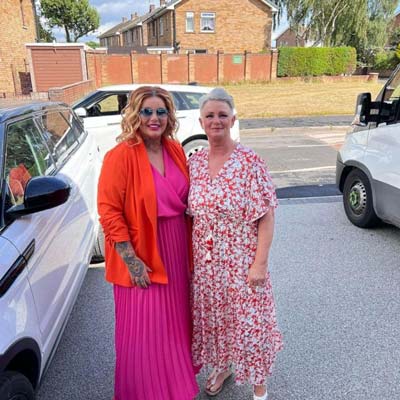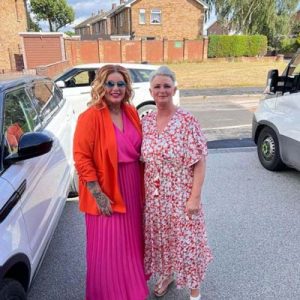 Ready for the Races
There's always an air of excitement about an upcoming trip to the races, but with a spotlight on fashion now being a huge part of the day, it can feel overwhelming when choosing that perfect race day outfit.
Fear not, for we are here to help you choose your winning look so you can focus on which champagne lawn to head to first.
Check out the Rules
If you're not a seasoned racer, then you can be forgiven for understanding that there are certain rules when it comes to dressing up for a day at the 'gee gee's'. Although most courses require you to dress similar to a wedding guest, it is worth checking out the website of where you're going as certain racecourses (such as Royal Ascot) do set very strict standards. These often include rules for dress length, strap and necklines. So although we don't want to put fear in you, we also don't want you to be turned away on the day.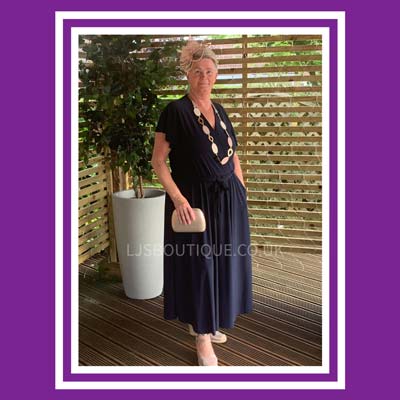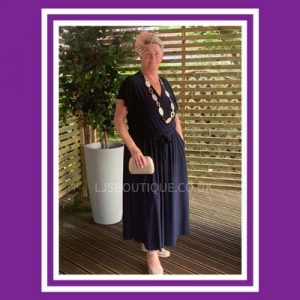 Choose a Frock
One of the safest options to go for would be a pretty dress. Something classy and modest that you can also feel comfortable in. Depending on what meeting you're attending, it can involve a long stint of time waiting between races. Think about whether you'll be sat for most of the day sipping on champers OR walking around watching the horses as they do a spin in the yard. Whatever your vibe is, you need to make comfort a priority. Now is not the time to try and squeeze into that dress that gives you stomach ache! Any of our wrap dresses would be perfect for the races and with so many colours and styles to choose from you can be sure to see one that suits your style.
If you want to go all out 'Julia Roberts' then take a look at our 'Dotty dress' this classic spot smothered option is an absolute winner and just needs pairing up with plain accessories. The elegance of the design also means you could wear it again for parties, weddings or holidays. BONUS!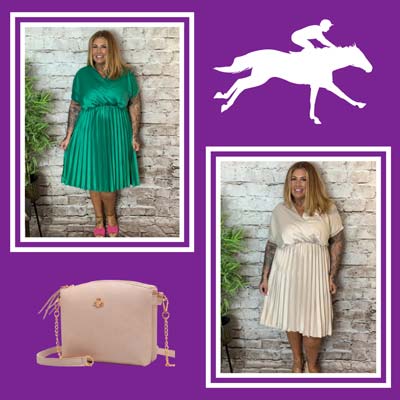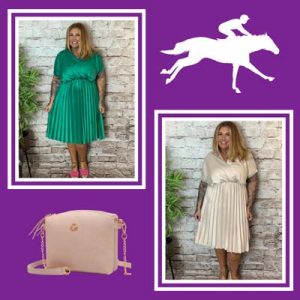 Go Bright
A winning choice for many of our customers is the Paloma pop dress – this bright yet chic frock features flattering pleats and a mesmerizing pattern. It's one of our best-sellers for 2022 and it's no surprise why, this exquisite dress has bags of character whilst remaining smart enough for the races.
If you would prefer to go a little tamer then we also offer the 'Ramona' – it's toned down sister dress in a plain colour. The same beautiful fit of the Paloma and the choice Sally made when she visited Doncaster races a short while ago.
Something Different
If skirts and dresses aren't your style then opt for a more tailored 2 piece look – on trend right now are wide leg palazzo style pants, not only are these incredibly comfortable but they can look so smart when teamed with the right top and accessories. Our sunset nights trousers would look elegant teamed up with a Lolita lace vest – simply pop over a Sally blazer and you've got a winning combination. How bold and bright you want to go depends on you! We have a rainbow of colour options to choose from in all these pieces.
Jumpsuits – hot for 2022 has most definitely been 'Jumpsuits' – a smart but comfy choice and when teamed up with the right accessories can really make heads turn.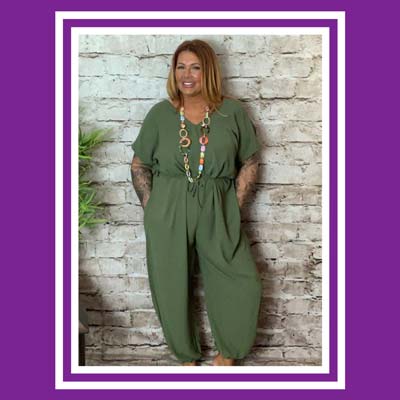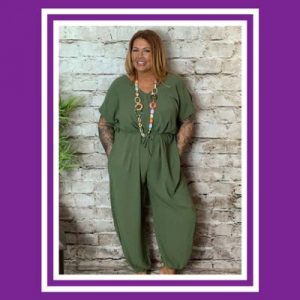 Accessories
Whatever outfit you opt for, no race-day look is complete without the infamous 'accessories' – be sure to indulge in a matching fascinator or hat that compliments your outfit. There's also the other finishing touches – the bag, the shoes and of course the colour-co-ordinated lippy!
If you are going bold with colour but are feeling a little pasty, then try an at home tanning experience with the LJ's glow range. This easy to apply and incredibly natural looking self tan range is perfect to take the edge off those milk-bottle white legs!
Whatever you wear we hope you have an amazing time and let's pray that you get some winners on the day!
Subscribe to blog